HERO12 Black
Regular price
LE 19,999.00
Regular price
Sale price
LE 19,999.00
Unit price
per
Sale
Sold out
Introducing the new HERO12 Black
Best-in-class image quality, even better HyperSmooth video stabilization and a huge boost in battery performance come together in the world's most versatile camera. It takes 5.3K video and adds HDR (High Dynamic Range) for even more detail. Tough and lightweight, it's ready for anything on land or water while advanced stabilization keeps footage smooth over rough terrain.
Product Details
Includes HERO12 Black camera, Enduro Rechargeable Battery, curved adhesive mount, mounting buckle + thumb screw and USB-C cable
HDR (High Dynamic Range) Video + Photo for more vivid images
2x longer continuous recording at 5.3K60¹, 1.5 hours at 5.3K30 and over 2.5 hours at 1080p30²
5.3K60, 4K120 and 2.7K240 video resolutions
Works exclusively with Max Lens Mod 2.0 for an industry-leading 177° field of view in 4K60
HyperSmooth 6.0 video stabilization with 360° Horizon Lock³
New Bluetooth audio support works with AirPods + other headphones as wireless mics
Large image sensor captures ultra wide 156° field of view in 8:7
27 megapixel photos with 24.7 megapixel stills from video
Waterproof to 33ft + built tough
A microSD card is required, but not included
Highlights:
5.3K60 + 4K120 Resolution
HyperSmooth 6.0 Video Stabilization
HDR Photo + Video
Versatile 8:7 Aspect Ratio
Waterproof (33 ft)
Up to 2x Longer Battery Runtimes¹
Does what only a
GoPro can do.
Jaw-Dropping
5.3K Video
5.3K delivers best-in-class image quality with 91% more resolution than 4K.
HERO12 Black also captures in 4K, 2.7K and 1080p video resolutions.
Get 4x slo-mo—that's 120 frames per second—at a ridiculously high 4K resolution. You can also ramp up the slo-mo to 8x—240 frames per second—at 2.7K.
Ultra Durable +
Waterproof
Waterproof to 33 feet and built to take a beating.
Water-Repelling Lens Cover
Hydrophobic lens sheds water to keep your shots crystal clear when you're in the water.
Emmy®-Winning
Video Stabilization
HyperSmooth 6.0 continues to raise the bar for in-camera video stabilization, giving you impossibly smooth footage no matter how rough it gets. And it's winning awards, too—an Emmy® Award for In-Camera Sensor and Software Stabilization.
With HyperSmooth 6.0, HERO12 Black automatically ensures you get the widest shots possible while using video stabilization depending on your speed and movement in the scene.
Horizon Lock is a built-in part of HyperSmooth 6.0, so it's easier than ever to keep the horizon level when your camera rotates a full 360°.³
The Must-Have Upgrade for Ultimate POV
New Max Lens
Mod 2.0
Get the widest, tallest and most thrilling POV shots possible—including an ultra wide, industry-leading 177° field of view—all in 4K60. And Max HyperSmooth provides unbreakable video stabilization in all video modes. This is the perfect upgrade for mountain biking, skiing and other action sports.
Get an expansive field of view that's 36% wider than HERO12 Black alone4 for amazing views of your bike or skis, and it makes the video look faster and more immersive—all in stunning 4K60.

Vertical Capture for Social Media

4K60 Vertical Capture dramatically expands your field of view by up to 48%5 without additional mounts or needing to rotate the camera for immersive POV that's ready for social media.
New to Max Lens Mod 2.0, Max HyperView delivers a 177° field of view—that's the widest view available in a GoPro, even compared to GoPro MAX shooting in single-lens mode—in stunning 4K60.
Up to 2x Longer
Runtime
Thanks to its improved power management, HERO12 Black delivers 2x longer continuous recording at 5.3K60 (70 minutes)¹, plus over 1.5 hours at 5.3K30 and over 2.5 hours of continuous recording at 1080p30.²
Cold-Weather Enduro Battery Included
Using advanced technology, the long-lasting Enduro Rechargeable Battery boosts performance in cold temperatures over previous GoPro cameras and batteries.
HDR (High Dynamic Range) Video delivers greater detail and color in highlights and is now available in 5.3K and 4K60.
Larger Image Sensor
Lets You Do More
Shoot Wide Screen, Vertical or Full Frame
With a tap, switch between Wide Screen or new Vertical Capture depending on whether you're shooting for traditional wide-screen playback or social media. Or capture in Full Frame and decide later in the Quik app for maximum versatility.
Ultra Wide-Angle Digital Lenses
HyperView and SuperView—both GoPro exclusive digital lenses—enable ultra wide 16:9 capture, standard in HERO12 Black. For even wider shots, consider the new Max Lens Mod 2.0 accessory (see above).
156° Field of View in Full 8:7
The large image sensor also lets you capture a wide 156° field of view in a full-frame 8:7 aspect ratio, in 5.3K and 4K.
10-bit color enables enhanced color depth, smoother gradations and more realism. And pro creators can use GP-Log encoding with LUT to max out dynamic range before applying color correction.
Wirelessly synchronize multiple HERO12 Blacks via timecode in the Quik app. It's perfect for when you want to capture an activity from multiple angles and then make precise, match-frame edits in post-production. Use matching timecode clips in Adobe Premiere Pro and other applications that support multi-camera editing for your next project.
New Bluetooth Audio Support
Now you can use your Apple AirPods, Bluetooth earbuds or other wireless mics during interviews or narration. You can also give voice commands remotely and hear alerts from your camera.
Stunning 27MP Photos + 24.7MP Frame Grabs
Just point and shoot for frame-worthy photos. And you can grab high-res, ready-to-share photos right from video.
Get smooth, snappy playback on the super responsive rear touch screen, and flip to the front screen to frame selfies.
Night Effects at
the Push of a
Button
Use the Earth's rotation and stars to capture beautiful light trails in the night sky.
Create brilliant brush stroke effects with moving light.
Use night-time traffic to record stunning light trail shots.
Nail Any Shot
with In-Camera
Power Tools
Hindsight captures up to 30 seconds of footage before you start recording—even if you press the shutter button too late, you'll still get the shot.
Scheduled + Duration Capture
With Scheduled Capture, your GoPro will turn itself on and automatically capture a shot up to 24 hours in advance. Duration Capture makes it easy to capture video clips from 15 seconds to 3 hours long.
New Interval Photo can automatically capture photos at fixed intervals while you stay focused on your favorite activities.
HERO12 Black is compatible with 50+ mounts, mods and accessories.
Turn HERO12 Black Into A Creative Powerhouse
The must-have upgrade for ultimate POV. All new for HERO12 Black.

Add a directional mic, HDMI port + more.

Lightweight, tough + water resistant.

Powered battery grip, tripod + remote.
Upload, Edit + Share With Ease
Highlight Videos Sent To Your Phone Automatically

After you capture, plug in your GoPro. While it charges, Quik uploads footage to the cloud and uses it to make a ready-to-share highlight video—then sends it to your phone.6

Edit Easily in the Quik app

The Quik app is loaded with simple tools. Tweak Automatic Highlight Videos created by the app, or make your own from scratch. Change digital lenses, add filters, crop, cut and more.

Get unlimited cloud backup of your GoPro + imported footage at 100% quality. Auto Upload is also a huge time saver. Backup from the app, the camera or the web.6
PRODUCT SPECS
DESIGN + DIMENSIONS
DIMENSIONS (W X H X D) (MM)
71.8 W X 50.8 H X 33.6 D (MM)
WEIGHT (CAMERA W/MOUNTING FINGERS + EMBEDDED BATTERY)
154G (CAMERA W/MOUNTING FINGERS + BATTERY)
121G (WITHOUT BATTERY)
BATTERY
REMOVABLE 1720MAH ENDURO BATTERY
RUGGED + WATERPROOF
10M (33FT) WITHOUT PROTECTIVE HOUSING. 60M(196FT) WITH PROTECTIVE HOUSING.
MOUNTING
BUILT-IN MOUNTING WITH FOLDING FINGERS
¼-20 MOUNT
IMAGE QUALITY / HARDWARE SPEC
FOV
156° IN 8:7 ASPECT RATIO
VIDEO
VIDEO RESOLUTIONS & FRAME RATES
5.3K (8:7) 30/25/24 FPS
5.3K (16:9) 60/50/30/25/24 FPS
4K (9:16) 60/50/30/25
4K (16:9) 120/100/60/50/30/25/24 FPS
2.7K (4:3) 120/100/60/50 FPS
2.7K (16:9) 240/200 FPS
1080 (9:16) 60/50/30/25
1080P (16:9) 240/200/120/100/60/50/30/25/24 FPS
PHOTO
MAX PHOTO RESOLUTION
27.13MP (5568X4872)
PHOTO FRAME-GRABS FROM VIDEO
24.69MP FROM (8:7) 5.3K VIDEO
TIME LAPSE
INCLUDES TIMEWARP, STAR TRAILS, LIGHT PAINTING AND MORE.
AUDIO FEATURES
3-MICS | 3.5MM AUDIO MIC INPUT WITH MEDIA MOD FOR HERO12 BLACK OR PRO 3.5 MIC ADAPTER (SOLD SEPARATELY) | RAW AUDIO CAPTURE (.WAV FORMAT) | WIRELESS AUDIO
CONNECTED FEATURES
UPLOADS AUTOMATICALLY TO THE CLOUD + GET A HIGHLIGHT VIDEO AUTOMATICALLY WITH GOPRO SUBSCRIPTION | WI-FI + BLUETOOTH®
USER INTERFACE
VOICE CONTROL
14 COMMANDS
11 LANGUAGES WITH 6 ACCENTS
POST-CAPTURE UX
ECO-SYSTEM SUPPORT
QUIK APP GOPRO LABS OPEN GOPRO
KEY ACCESSORIES
MOD COMPATIBILITY
MAX LENS MOD 2.0, VOLTA, MEDIA MOD, THE REMOTE, AND OVER 40 OTHER ACCESSORIES
Share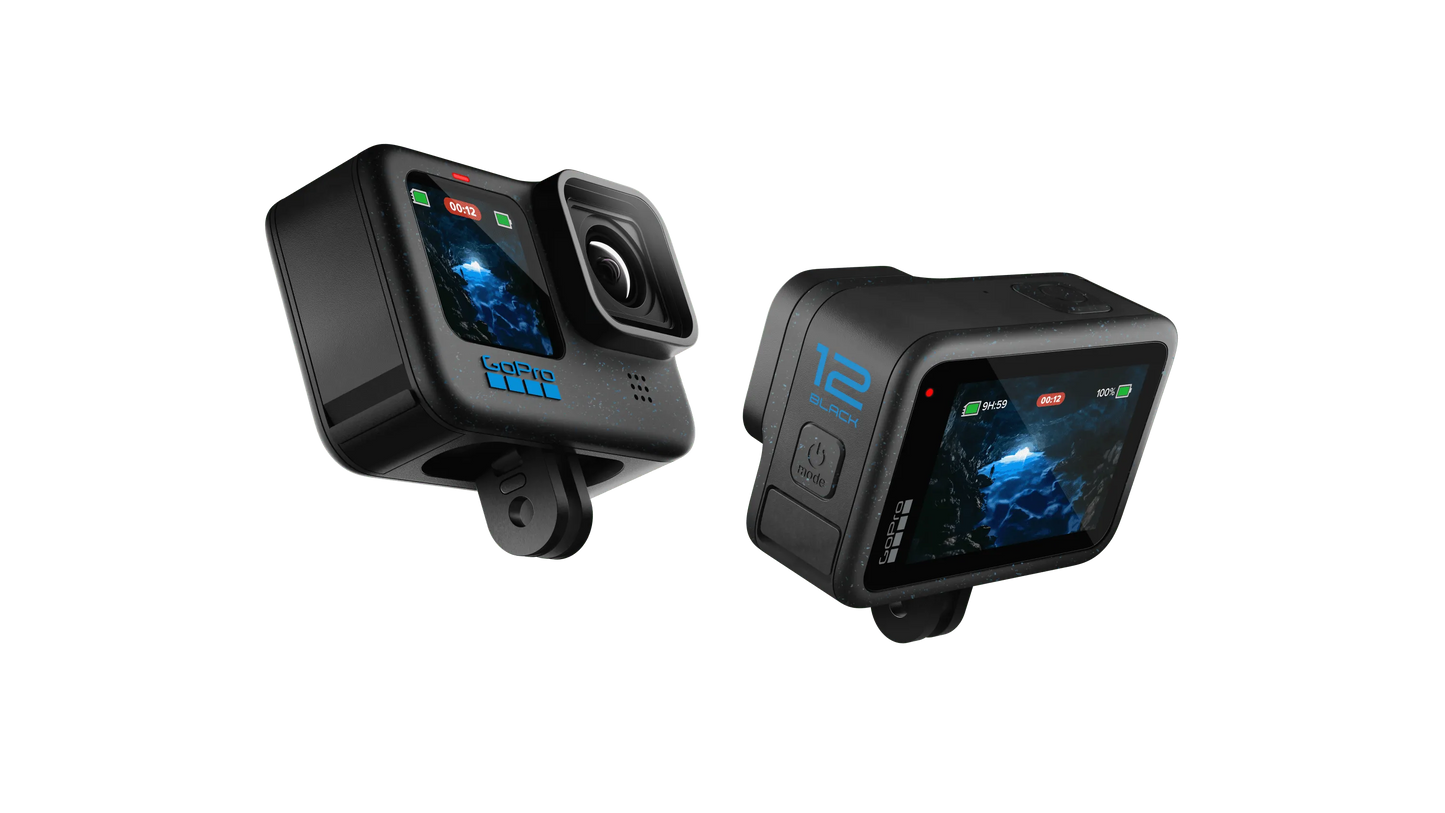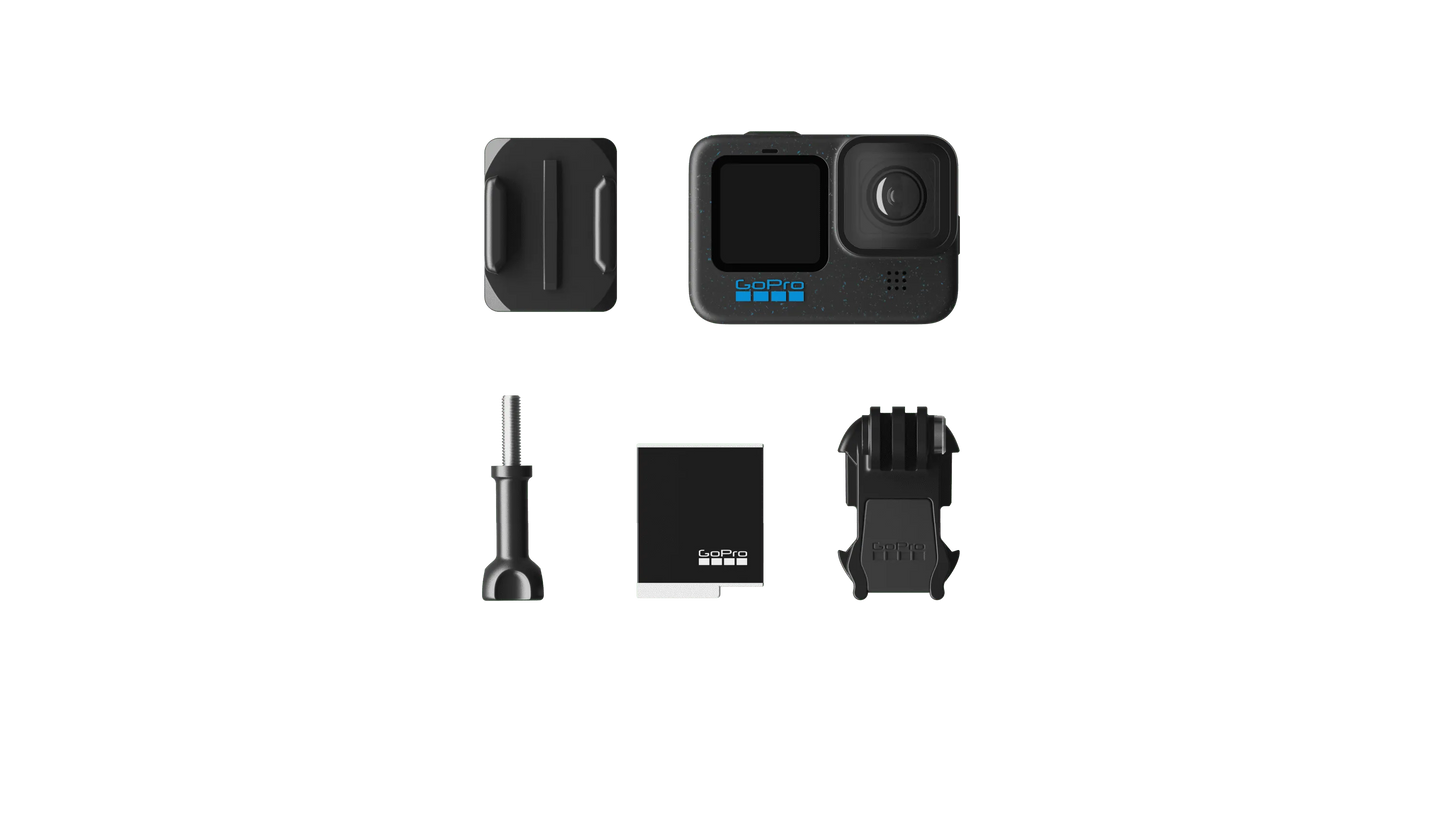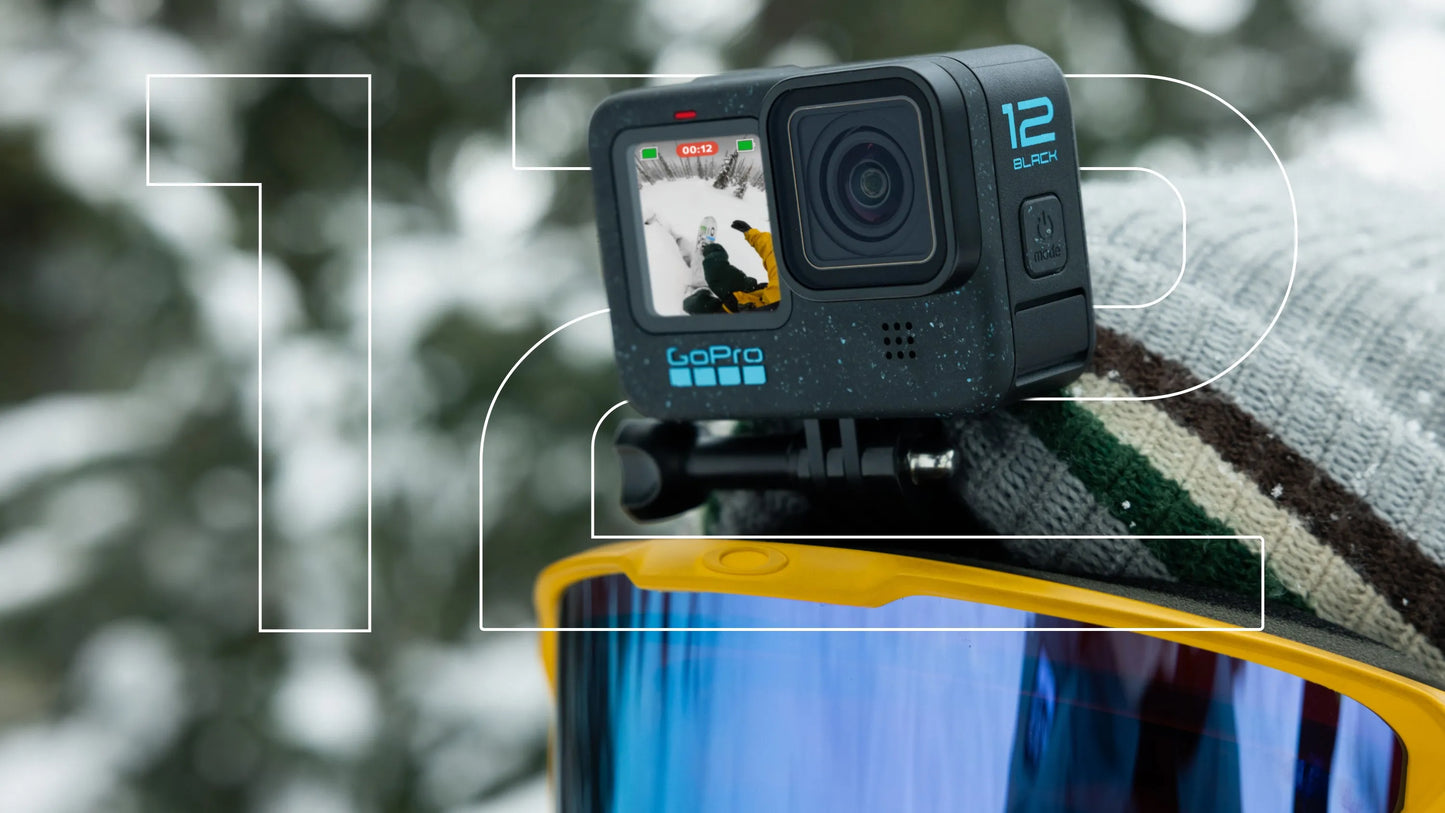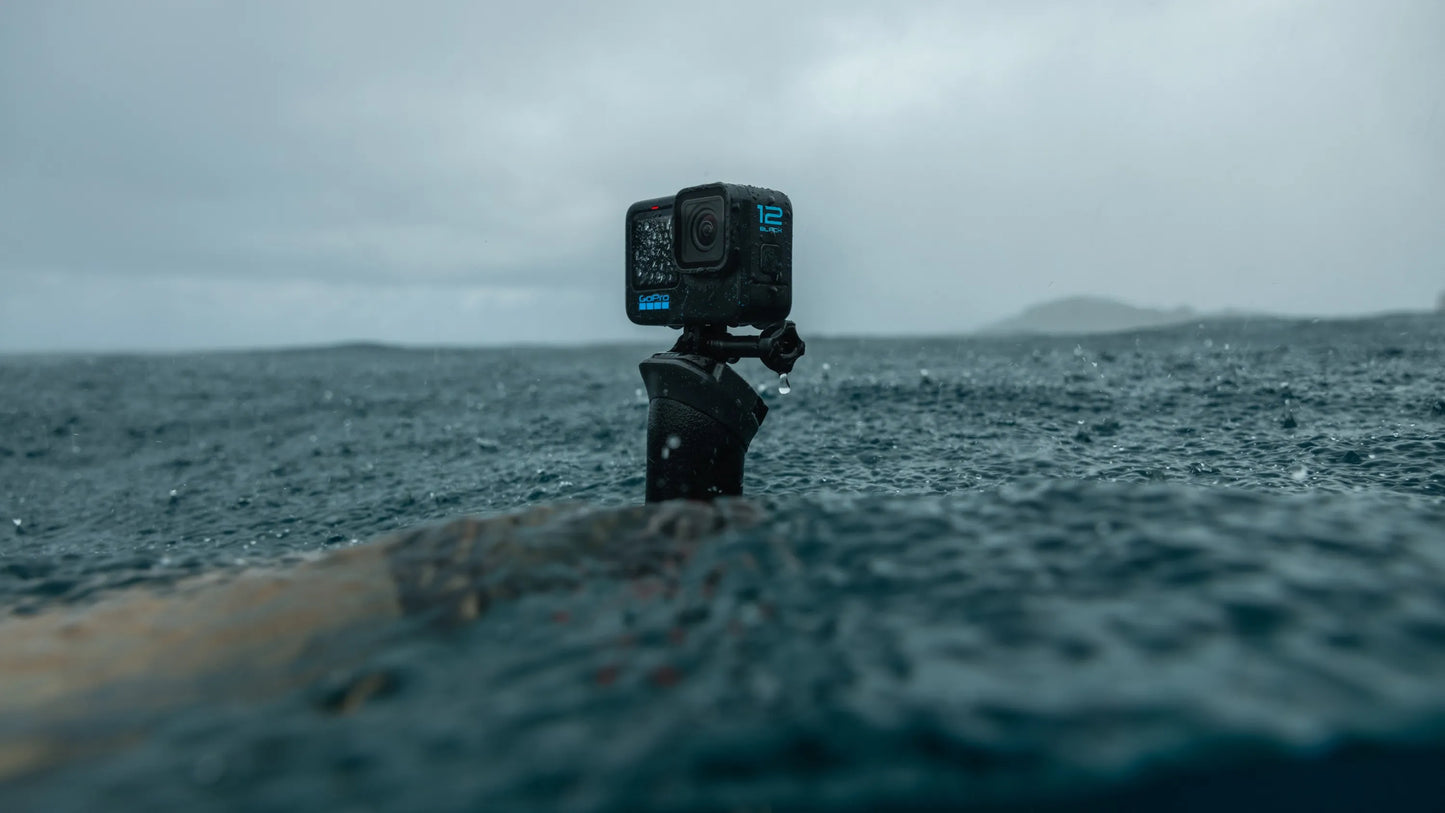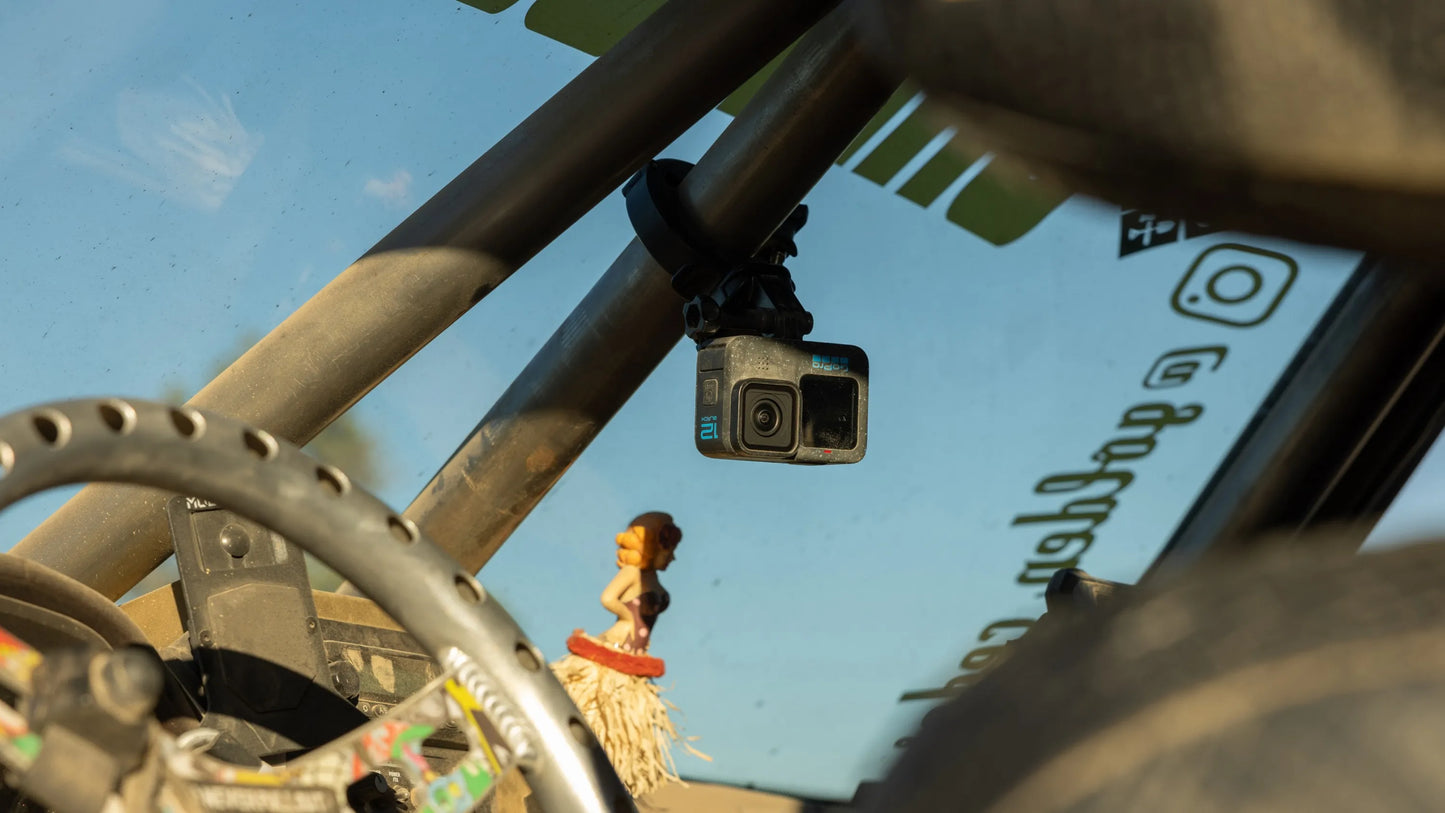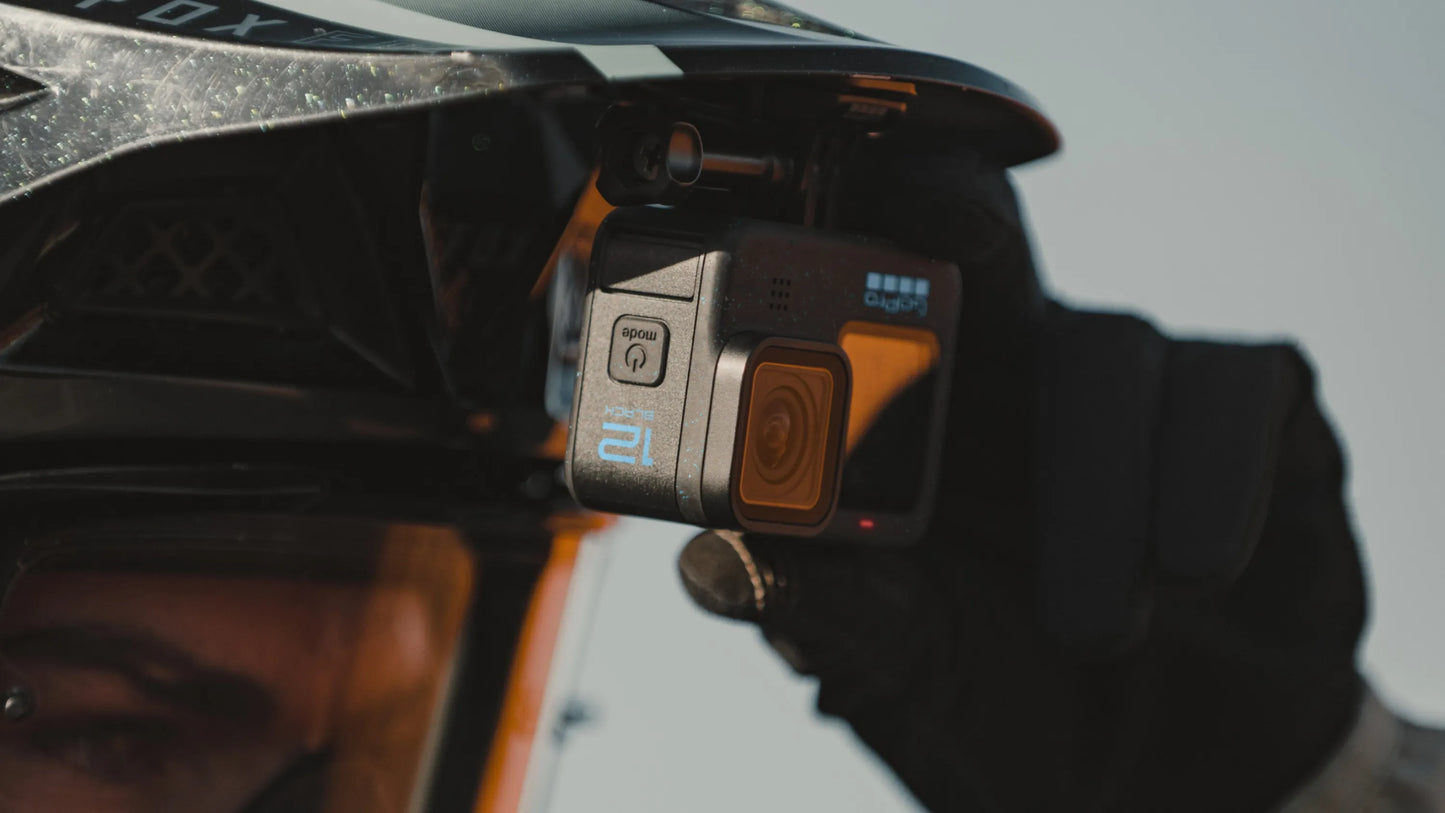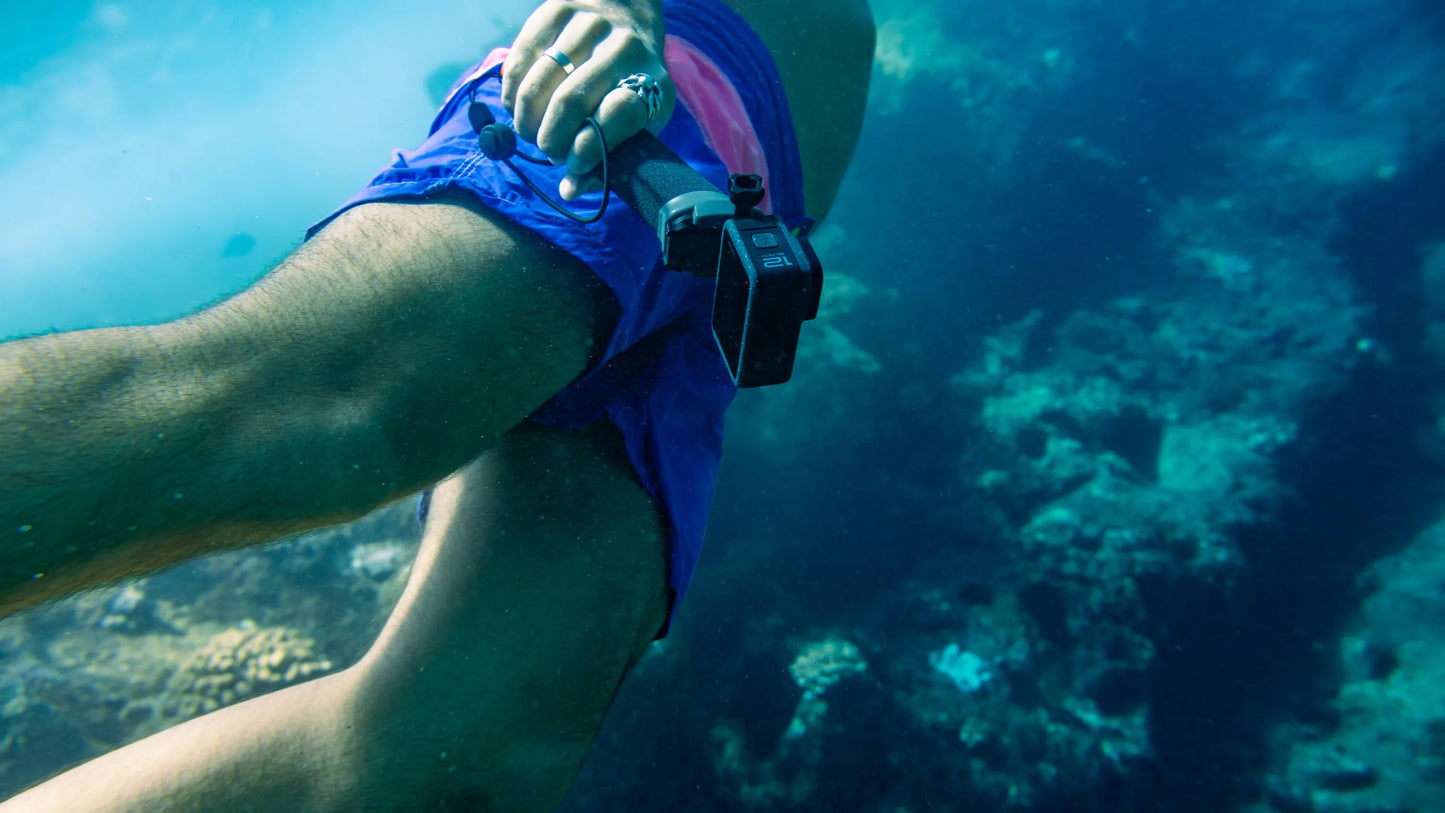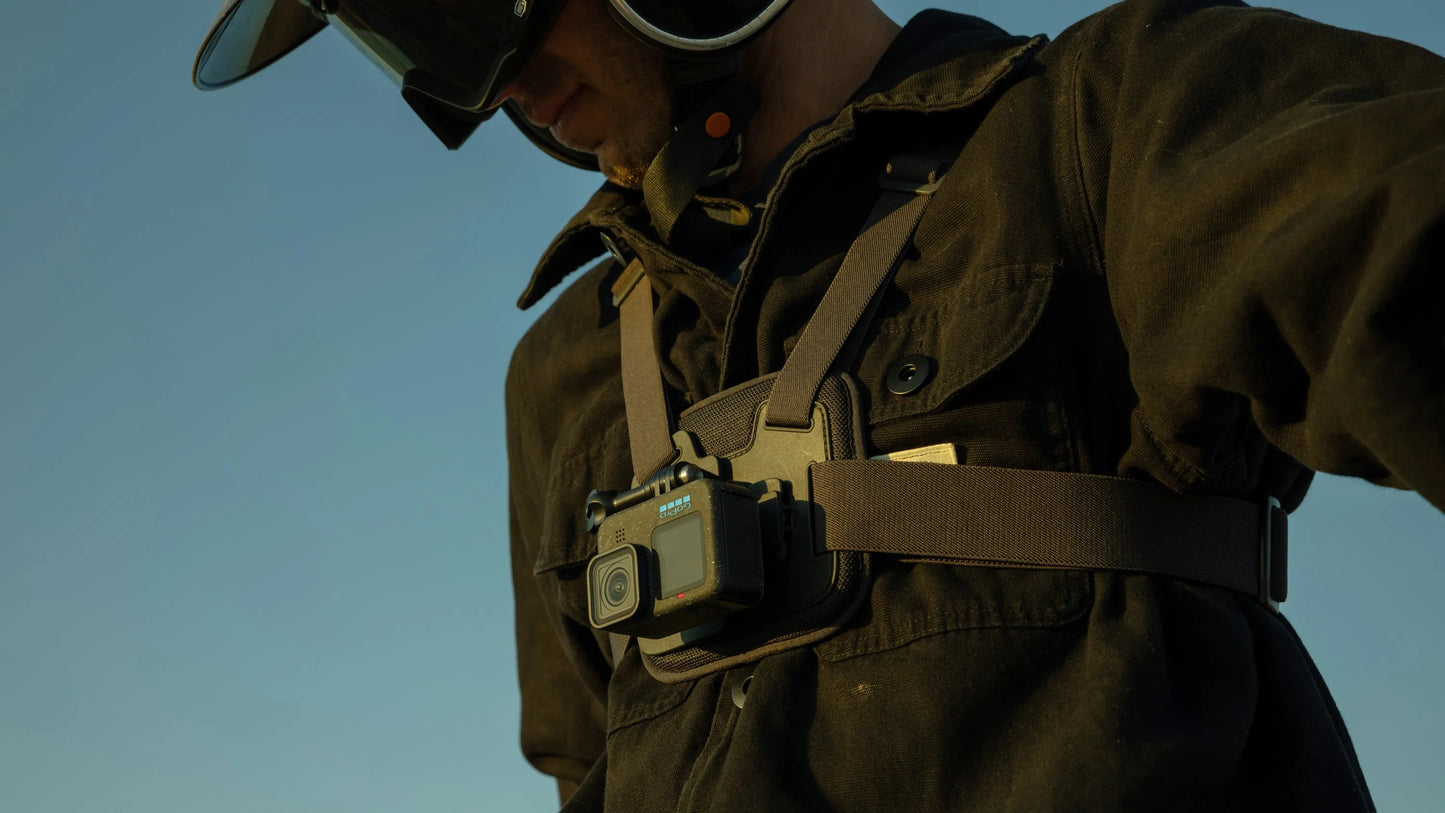 Best GoPro ever 😍
This model is definitely the best out of all GoPro models